about me and us...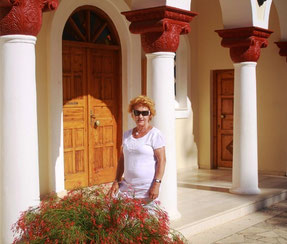 I and all my colleagues who will be involved in the preperation and organisation of your ceremony, we all have tourism education and great experience in wedding organisation.
I personally; after that my career as guide and travel agency manager terminated was on Hungaria, lived in Germany and worked as assistant at various honeymoon organizer. My affinity to the world of wedding has started there. At the same time the spiritual interests wakes me, and studied Eastern philosophy in Cologne and I took Theology Seminars in Vienna Diözese, with Spezifikation as kreator of celebration in the church. This affecting on ma soul further inspired to de vote myself entirely at the romantic moments of life. Finally to the Roses Ceremony as my own creation.

I´m home in Hungaria, but meanwhile I live right now in 3 different countries. I lead marriage courses, performing the Rose-ceremony with the help of my local staff, organize civil and church weddings, usually in my home and on the beautiful island of Santorini.
                                                                                                                     Maria Varga

This is my Santorini.